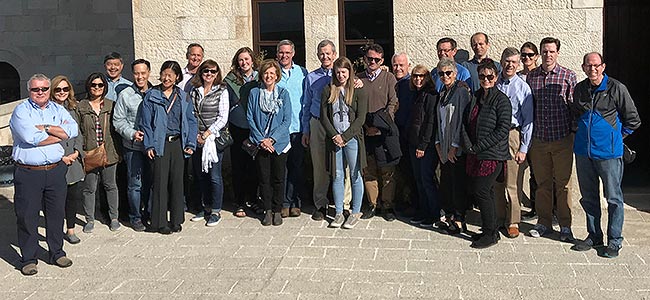 LAST YEAR OUR PHYSICIANS IMPACTED 150 MEDICAL STUDENTS FOR CHRIST
The Albanian Health Fund is a volunteer, Christian, medical and humanitarian organization that
is intent on communicating God's Love and Hope to the Albanian people through providing tangible
assistance in teaching, improving, and sustaining the country's medical delivery system.
Dedicated Medical Professionals
The Albanian Health Fund currently has participation from Christian, medical & dental professionals in
the United States, Canada, Greece and the United Kingdom. Our organization depends on healthcare
professionals to donate their time to work alongside medical students and physicians in Albania.
The Albanian Health Fund exists for medical and dental professionals
that have a heart to serve others in the fi eld of Christian Medical
Missions to Albania.
There are so many ways to get involved with the Albanian Health Fund.
You can donate your time by volunteering for a short term medical
mission trip, donate funds, medical and dental supplies or equipment,
and pray for the healthcare professionals and Albanian people.