Short Term Medical Missions
Throughout the years of its existence, the Albanian Health Fund has recruited, planned, and sent small teams of medical, dental, and surgical personnel to Albania to engage in teaching and clinical interaction with Albanian specialists.
These visits have provided excellent opportunities for Christian outreach in an intimate, low-key setting. Relationships have developed between physicians, dentists and nurses and their Albanian counterparts and health care has been improved through these trips.
Most sub-specialties have been represented and continue to make an impact especially at the University Hospital in Tirana, Albania.
If you are interested in participating in a Short Term Medical Mission with AHF, you can fill out an application with the Christian Medical & Dental Associations website. If you have any further questions, please feel free to contact AHF.
Our next teaching medical mission to Albania is Monday, October 30, 2017 through Sunday, November 5, 2017. If you are a physician, dentist or nurse with a heart to teach medical, dental and nursing students and love the Lord Jesus Christ you are invited to consider serving with our next team.
Medical and Dental Contributions
ANNUAL NATIONAL MEDICAL/SURGICAL/DENTAL CONFERENCES | Every year between 1992 and 2001, the AHF sponsored, planned and coordinated a national meeting for Albanian physicians. The Albanian medical community has continued this conference independently on a yearly basis since 2002.
MODERNIZATION OF SURGICAL DEPARTMENT | In 1997 the AHF helped establish a surgical facility acceptable to western hospital standards. The AHF helped renovate, equip, and supply three operating rooms as well as the surgical wards.
CARDIAC CATHETERIZATION AND ECHO LABS | A team of AHF Cardiologists and Cardiothoracic Surgeons were instrumental in the donation, set up, and staff training of a Heart-Lung machine, an Anesthesia machine, and a Cardiac Echocardiography machine.
ENDOSCOPY SUITE | In 2001, with God-inspired donations of 3 state-of-the-art endoscopy systems, a new endoscopy suite was established. While the Albanians provided the renovated rooms for the equipment, AHF volunteers set it up and trained physicians and staff in its use.
DENTAL MISSIONS | Education in modern dental procedures, oral health, and dental prevention is given to Albanian dentists as AHF volunteer dentists travel with short-term mission trips and speak at annual conferences.
DEAN'S LIBRARY-MOTHER THERESA UNIVERSITY HOSPITAL | (Tirana) The computers and many of the books were made possible through a generous donation by the Albanian Health Fund.
Medical Library
The need for up-to-date medical information is critical for the development of modernized medicine. With much prayer and strategic planning, the AHF had sought to help meet this need in Albania by establishing a medical library in 2000.
A building was bought and renovated to house the library which is situated just across the street from Tirana's Medical Hospital and University. The library is well supplied with medical, surgical and dental texts as well as computers that provide a virtual medical library via the internet.
Any student or physician can come to the library and access the latest full-text journals and textbooks via an MD Consult subscription accessed on the computers. There is a quiet study area provided and the library is staffed with Albanian Christians who act as librarians.
In addition, there are separate rooms where Bible studies are held as well as medical training sessions. Christian books, some in the Albanian language, are also available for use by students and physicians.
This resource is a valuable asset to the education of Albania's medical personnel and it is a means of linking the AHF and the Albanian Christians with other students and physicians for outreach and encouragement.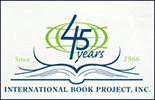 Thieme Medical Publishers made a significant donation of medical texts to the library along with our friends at the International Book Project in Lexington, KY. These books have been a marvelous addition to the collection. Our deepest gratitude to both organizations.
Annual Medical Student Conference:
2022
Each year, the Albanian Health fund assists medical students at the Tirana Medical University host a spring Medical Student Conference. Physicians associated with AHF teach in this medical mission trip, which consists of five (5) days of clinical workshops and a weekend student conference.
If you are a physician, dentist, pharmacist or nurse that is interested in participating, please fill out the application with Medical Education International (a ministry of the Christian Medical & Dental Association). If you are a student in these fields, you are also invited to attend. Partial scholarships are available to attend the annual conference.
Registration Information for the 2022 Annual Medical Student Conference will be open in the latter part of 2021.